This is a really quick, easy and cute DIY gift to fancy-up your host/hostess gifts, perfect for Thanksgiving. Just print and cut, it really is that easy. Click below to download the PDF. I recommend printing it on a heavier cardstock. Hope you enjoy!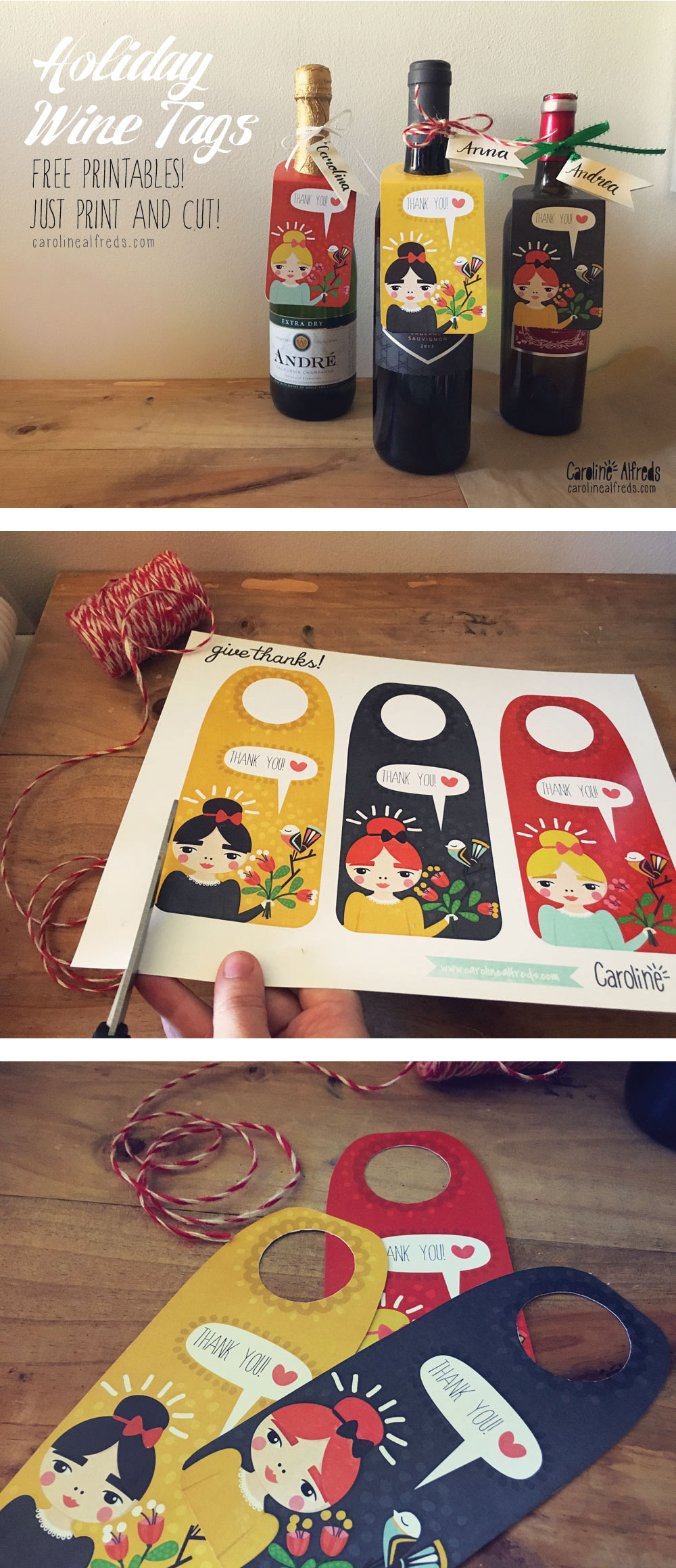 Cut out the tags, regular scissors will do the job. Make sure you get all the white out.
Time to cut out the holes, I have a little trick to share below.
This might be just too basic, but YES, there was a time when I would almost injure myself not knowing this trick… Make a hole with a single hole punch BEFORE cutting out the hole with scissors. Trust me on this.
Almost done 🙂 Try them on your wine bottle to see approximately where to fold the tags.
Using a ruler (or just something straight) slightly bend the tag to make a fold. Don't fold it all the way over, the paper fibers and color might break, and make an ugly fold.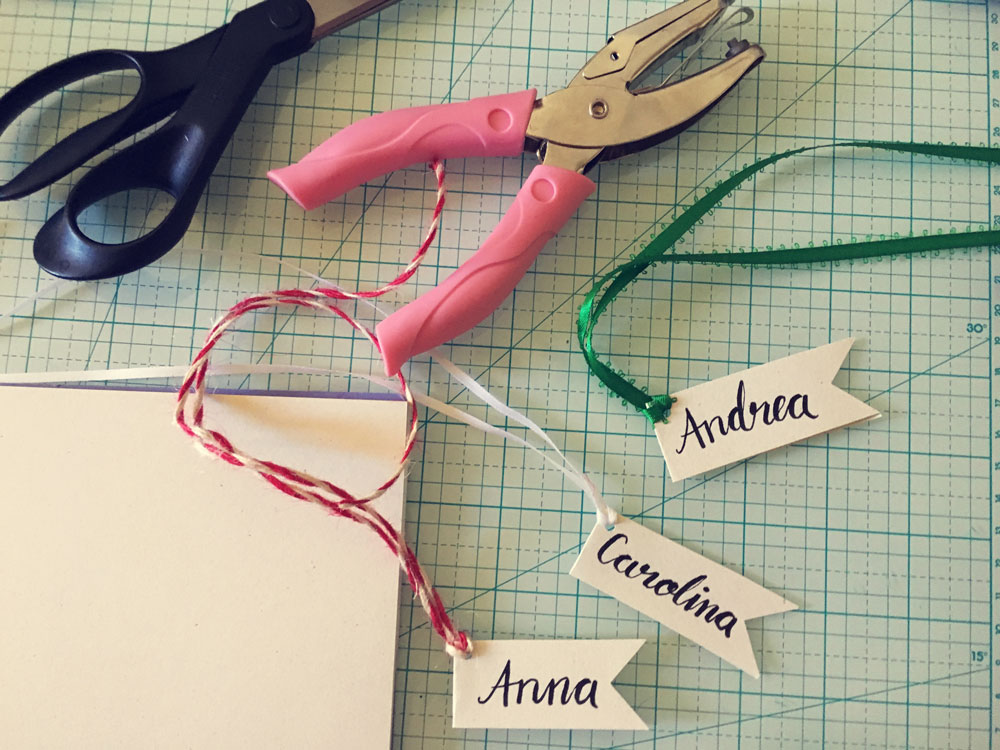 If you want to personalize your gift further you can add name tags. I folded paper in two, wrote the names and cut it for these super-fast name tags. Make holes and add string or ribbon of your choice.
And we are DONE! Simple as that, personal and cute gift for the hostess with the mostest! Hope you enjoy.